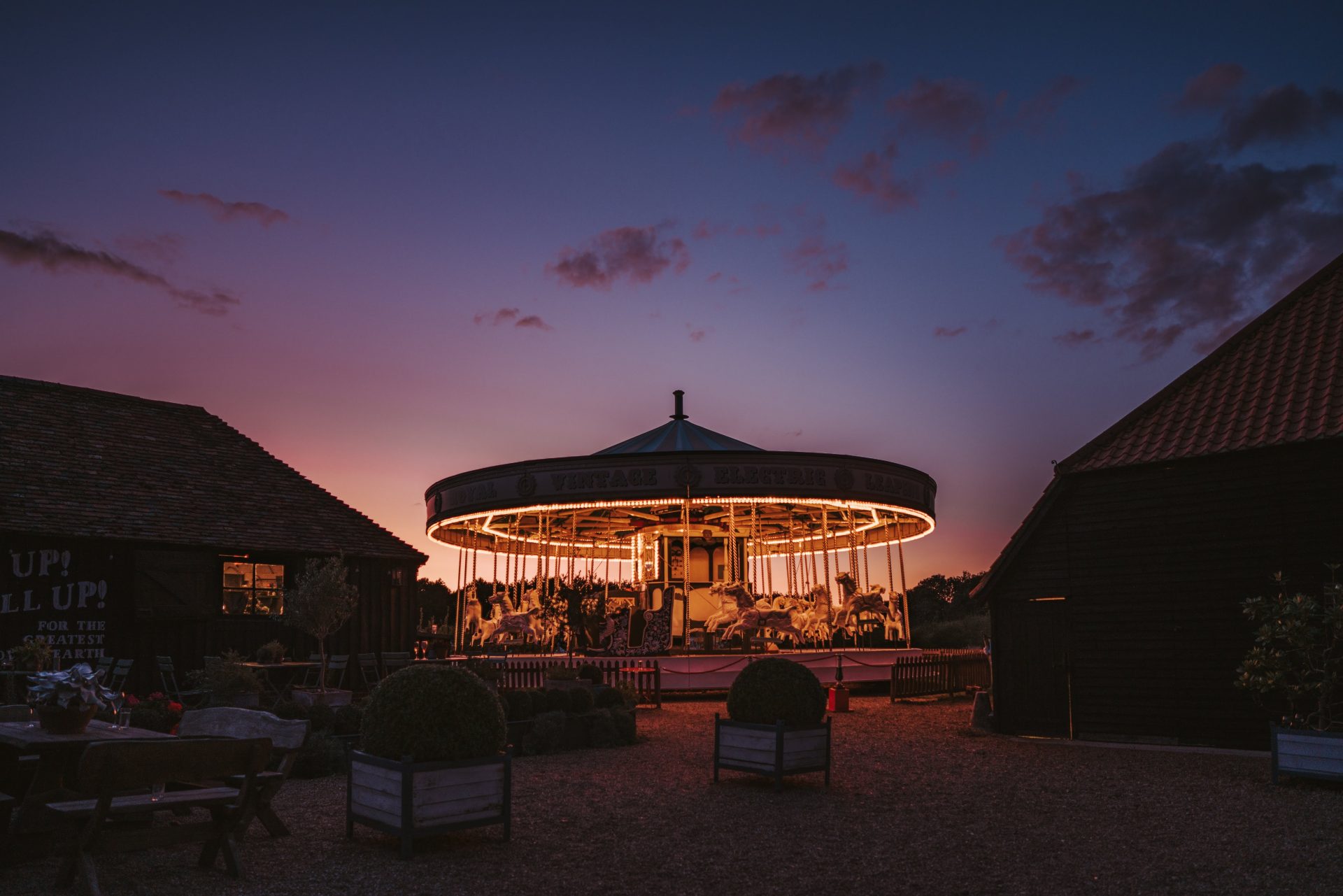 A beautiful victorian ride
The Victorian carousel ride (also known as a 'Galloper Set') is one Preston Court's many unique features as a wedding and events venue, and probably it's most prominent.
This beautiful, full size fairground ride is a venerable machine built back in the 1880's. Featuring a wooden fairground organ at it's centre, the machine is mostly wooden, with impressive horses and 2 dragon chariots to whisk you around.
Always a very popular and fantastic addition to a reception and party.
See more